Skip to Content
Receive special offers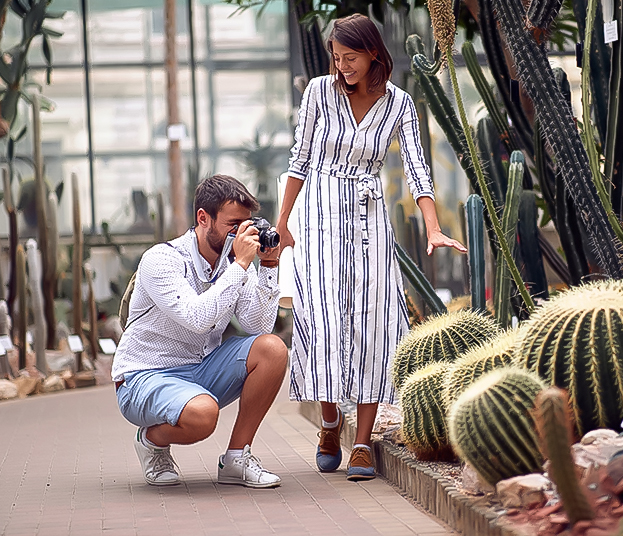 McConnell Arboretum & Botanical Gardens
Meander through unique, colorful gardens with fragrant flowers and native trees in this nature lover's paradise. Be sure to look for the turtle pond and the whimsical Mosaic Oasis.
Distance from hotel: 12 Miles
Phone: (530) 243-8850
1125 Arboretum Dr
Redding, California, 9600
About Us
Wander Through Colorful Gardens at McConnell Arboretum in Redding
Walk along pathways lined with blooming flowers, fragrant herbs, and turtles basking in the sunlight. Part of the Turtle Bay Exploration Park, this natural sanctuary is situated on the banks of the Sacramento River. Explore a series of gardens with an impressive diversity of plants, including the Medicinal Garden, the Butterfly Garden, and the Pacific Rim Garden. Drift through a field full of wildflowers and pause for a moment by the pond. Learn about gardening in the nursery, then pick up a flower to take home. Kids can have fun at the Children's Garden, a whimsical playground with a water feature and vibrant Mosaic Oasis. While you're at the botanic gardens in Redding, be sure to check out the Sundial Bridge and the hands-on museum across the river.

Details
Prices - $16 adults, $12 seniors 65+/children ages 4-15, free for children age 3 and under
Hours - 10:00 a.m. to 7:00 p.m. or dusk

Events
Brews by the Bridge
A Passion for Perennials
Turtle Bay Farmers Market
FAQs
What plants can I see at the McConnell Arboretum in Redding?
Discover 200 acres of drought-tolerant plants, ornamental grasses, California natives, locally adapted perennials, and Mediterranean climate zone species. Find colorful flowers and exotic plants from South Africa, Chile, and Australia.


When is the nursery open at McConnell Arboretum?
The nursery is open from 9:00 a.m. to 1:00 p.m. every Friday and Saturday. Shop for plants cultivated on-site that grow well in the local area, and talk to horticulture experts for help planning your garden.
Activities
Numerous Gardens
Children's Play Area
Butterflies
Turtle Pond
Sculptures & Fountains
Garden Nursery Shop