Skip to Content
Receive special offers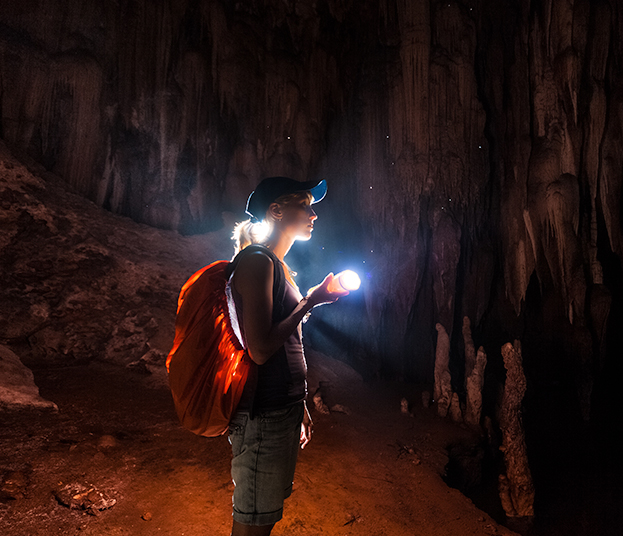 Shasta Caverns
Embark on a caving adventure and explore an underground wonderland that's only accessible by boat. Wander through subterranean rooms filled with marvelous multicolored rock formations.
Distance from hotel: 27.3 Miles
Phone: 530 238-2341
20359 Shasta Caverns Rd, Lakehead, 
California, 96051
About Us
Discover Underground Eye Candy in Caves Near Shasta Lake
Hop on a catamaran and cruise across easy waters to reach the stunning subterranean world of Lake Shasta Caverns National Natural Landmark. Accessible only by boat, this geologic wonder is filled with amazing limestone formations. See gangly stalactites, bulging stalagmites, and soaring rock "curtains" with multicolored stripes. Guided tours spend 45-60 minutes inside the cave, plus the boat ride and a bus ride, approximately two hours in total. Visiting the caverns feels like a real adventure and is a hit with families. Kids can also search for gemstones in a mining sluice and play in a tree house carved of oak. Be sure to bring your camera!
Details
Prices - $28 adults, $16 youth ages 3-15, free for children under 3

Hours - Tours every half-hour from 9:00 a.m. to 4:00 p.m. from Memorial Day through Labor Day; 9:00 a.m. to 3:00 p.m. in April, May & September; 10:00 a.m., 12:00 p.m., and 2:00 p.m. October through March
FAQs
What times are tours at Shasta Caverns?
Cave tours in Redding take place year-round. Find tours every half-hour from Memorial Day through Labor Day from 9:00 a.m. to 4:00 p.m. (and to 3:00 p.m. in April, May, and September. From October through March, tours take place at 10:00 a.m., 12:00 p.m., and 2:00 p.m.


What else can I do at Shasta Caverns besides the cave tour?
Relax with a waterfront picnic and enjoy the lake views. Visit the snack bar and browse souvenir fossils in the gift shop. Kids can search for gemstones in the mining sluice and climb up walls to a treehouse in the Rock Box. You can also book a dinner cruise.
Activities
Boat Rides
Cave Tours
Snack Bar
Dinner Cruises
Mining Sluice
Gift Shop
Rock Box Climbing
Picnics
Lake Views