Skip to Content
Receive special offers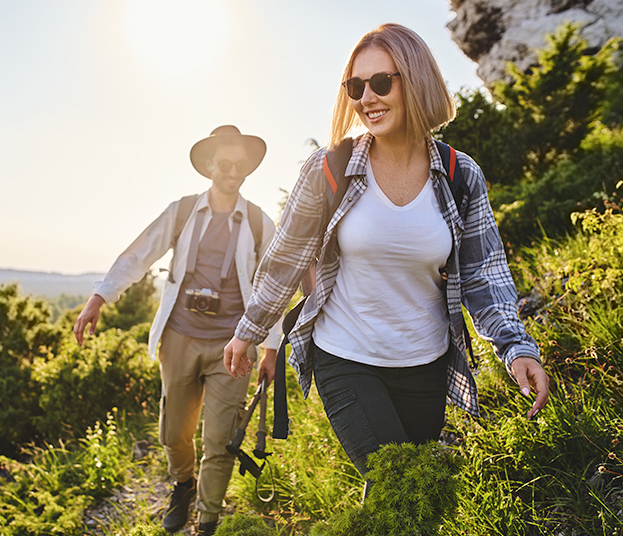 Redding Trails
Immerse yourself in California's epic outdoors on Redding's exceptional network of paved and natural trails. Follow rivers, trek up granite mountains and wander along rolling hillsides to waterfalls and viewpoints.
Distance from hotel: 12.7 Miles
Redding, California
About Us
Go Hiking in Redding to Awe-Inspiring Waterfalls & Mountain Views
Connect with the true spirit of Northern California by hitting the world-famous trails of Redding. Hailed as the "gem of the U.S. Trail System" by the San Francisco Chronicle, Redding boasts over 225 miles of paved and natural pathways for hiking, running, biking, dog-walking, and horseback riding. Find short loops to majestic viewpoints and challenging treks among granite towers. Stumble upon stunning waterfalls. Wander through river valleys and rolling foothills on well-maintained trails. Wildlife and wildflowers add color and life. With 300 days of sunshine every year, it's easy to get out into nature and explore.
Sacramento River Trail
Walk, jog, bike, and rollerblade on this paved trail, which winds along both sides of the scenic Sacramento River. Leashed dogs are welcome on this looping 11-mile route. Enjoy excellent views of the mountains and cross the famous Sundial Bridge. Visit Website

Whiskeytown Falls
Make your way to a magnificent 220-foot waterfall at the end of this forest pathway, a 3.4-mile loop. Follow an old logging trail through groves of ferns, white alder, and big leaf maple. Watch for yellow banana slugs as you make your way to the upper vista. Visit Website
McArthur-Burney Falls
Walk to the mist-filled basin of the 129-foot Burney Falls on a moderate, 1-mile loop that's open to horses and hikers. Numerous streams of water fed by underground springs pour over the top and out the sides of the cliff, creating a curtain-like effect that is truly spectacular. Visit Website