Skip to Content
Receive special offers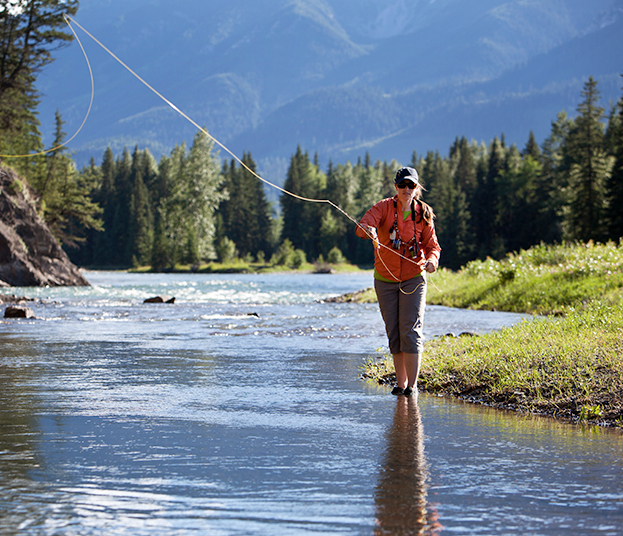 Redding Fishing
Discover a world-class fly fishing scene with striking scenery in the region's many rivers and lakes. Stock up on tackle at The Fly Shop in Redding and catch giant rainbow trout, steelheads, and Chinook salmon.
Distance from hotel: 7.5 Miles
Redding, California
About Us
Catch the Thrill of World-Class Fly Fishing in Redding, CA
Embrace the challenge, fun, and the peaceful beauty of fly fishing in Northern California's angling epicenter. Redding is a famous fishing hotspot known for an abundance of incredibly productive rivers, reservoirs, and lakes. The region's many waterways are positively brimming with rainbow trout, brown trout, Coho, and Chinook salmon. Find phenomenal fishing in the Sacramento, McCloud, Trinity, Fall, and Pit Rivers. Wondering where to start? Head to The Fly Shop to learn about guided tours and to browse the world's largest selection of fly fishing tackle. It's the best place to discover in-the-moment information about fishing conditions and water levels in local rivers. With a sunny, mild climate and year-round fishing opportunities, Redding is a true angler's paradise.

Fly Fishing Packages
Gaia Hotel & Spa is proud to partner with The Fly Shop to bring you all-inclusive fly fishing packages!
Visit Website
Lower Sacramento River
Known for its heavy-bodied rainbow trout population, this large tailwater fishery is one of the best in the country. Cold water from Shasta Lake creates optimal fishing conditions year-round. Catch monster trout that are fat and healthy, with an average size of 16"!
Visit Website
McCloud River
Fish for the celebrated McCloud River rainbow trout on this picturesque stream, which runs parallel to the Sacramento River. Boulder-strewn rapids, mountain views, and dense green forests add to the natural beauty of this world-renowned river canyon.
Visit Website